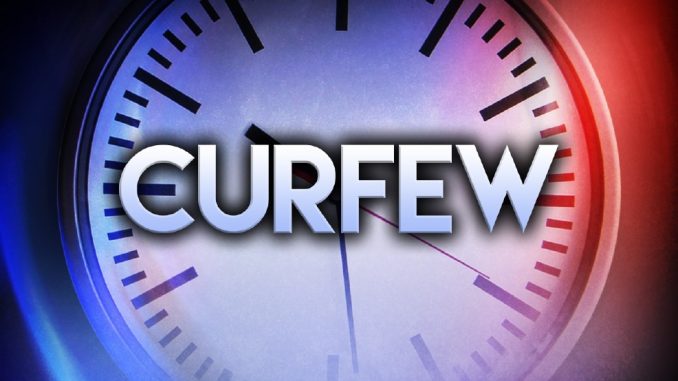 Pokhara—Local administrator has clamped indefinite curfew in Kanchanpur as tense erupted over the rape and murder case of 13-year-old Nirmala Panta, this day. The situation went out of control and Chief District Officer of Kanchanpur Kumar Khadka imposed curfew. Demonstrators have urged to find, arrest and punish the real culprit.
Besides curfew, people are continuing demonstration in Bhimdutta Municipality area where police fired five rounds of tear gas shells. Demonstrators have claimed that police have fired more than 46 rounds of tear gas shells and bullets. Earlier, police had opened fire that hurt 4 persons in Traffic Chowk.
People have accused police of trying to escape the real culprit over the rape case of teen age girl Panta from Bhim Dutta Municipality- 2, Ultakham. The demonstration began the day before and it was centered in highway on Thursday. The Mahendranagar Bazaar has been closed for three consecutive day. Demonstrations took places in front of District Administration Office, Municipal office and East-West Highway with flames of tyres.
Panta's dead body was found on July 28, 2018 at a sugarcane field in Bhimdutta Municipality- 18, Nimbukheda. She was murdered a day before her body found. Then police made public Dilip Singh Bista, 41, of Bhimdutta Municipality- 19, Bagarphant, after 26 days of her murderer on last Monday as an accused of this case. Bista was said to be mentally ill and was released after serving 9-year of jail term in a murder case of his brother-in-law earlier.
Some people are not ready to accept Bista as a culprit as he is mentally ill. As per the recent update, Home Ministry has transferred Kanchanpur Superintendent of Police Dilli Raj Bista and CDO Khadka. The ministry also formed a joint secretary level five member team led by Hari Prasad Mainali to probe the girl murder case.