Pokhara—Different 26 types of rescue equipment have been handed over to Trekking Agencies' Association of Nepal (TAAN) Western Regional Association Pokhara at Lakeside on Saturday. Those equipment worth rupees 1 million were jointly purchased by TAAN WRA Pokhara and Nepal Tourism Board.
NTB had provided Rs 0.5 million to TAAN to purchase those gears that would be utilized to rescue the trekkers in case of trouble during their journey. TAAN WRA Pokhara Chairman Deepak Raj Adhikari made clear that the government agencies could also use those equipment as per the requirements. Dome tent, helmet, mattress, ice-ax, radio sets, jummer, harness, GPS sets, ropes, compasses, binoculars including others are among the equipment. NTB Pokhara Chief Surya Thapaliya handed over those equipment to TAAN WRA Pokhara Chairman Adhiakr amid a formal ceremony held at Lakeside.
Those equipment which would be helpful during the case of search and rescue would be stored at TAAN WRA Pokhara secretariat in Shantipatan. NTB Pokhara Chief Surya Thapaliya said that the rescue equipment would be helpful in saving the life of trekker in case of problematic situation. Pokhara Tourism Council Chairman Kedar Nath Sharma, TAAN WRA Pokhara former Chairmen Som Bahadur Thapa and Ram Chandra Sharma also put their remarks during the ceremony.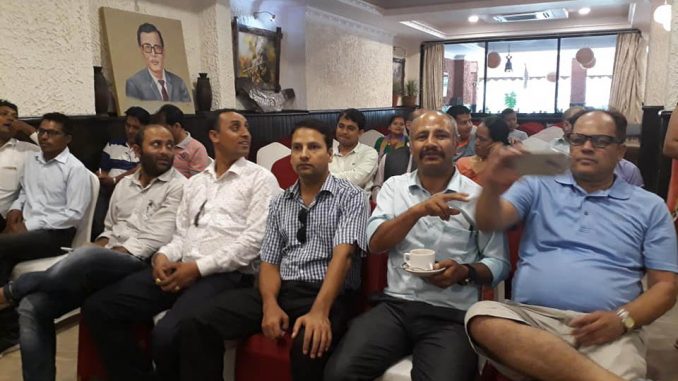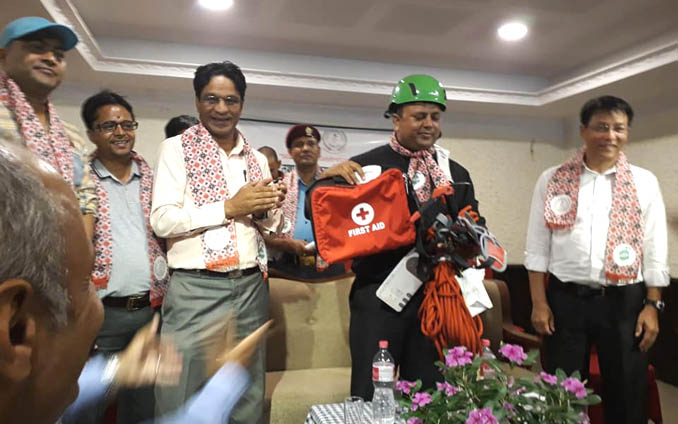 Pictures: TAAN/Recentfsuion.com