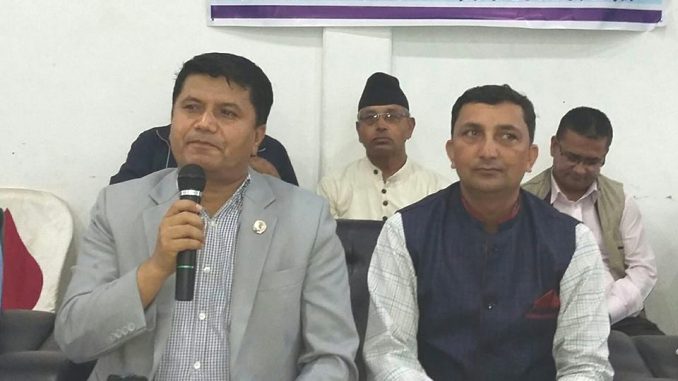 Pokhara—Culture, Tourism and Civial Aviation Minister Rabindra Adhikari claimed that the ongoing construction of Pokhara Regional International Airport won't be halted due the controversial report given by an expert group formed by his ministry.
Speaking at a press conference jointly organized by Press Chautari and Press Center Nepal, Minister Adhikari said that the advice that gave by expert group have not of that level so that they could halt the construction work. Minister Adhikari stated that the new airport would be conducted as a boutique airport for the budget class aircrafts to lure quality tourists.
Adhikari also informed that the budget for the under constructing airport has been allocated Rs 11bl for upcoming fiscal 2075/76. China CAMC Engineering, with a loan of Rs 21bl from China EXIM Bank is constructing new airport at China Danda in Pokhara Lekhnath Metropolitan City of Province 4. He also claimed that most of the tasks he vowed to complete within 100 day have been done in stipulated time frame.
Minister Adhikari also said that flights would be operated to all other six provinces putting Pokhara as a base airport. He also added that the government has started its preparation to lure 2 million tourists by 2020.