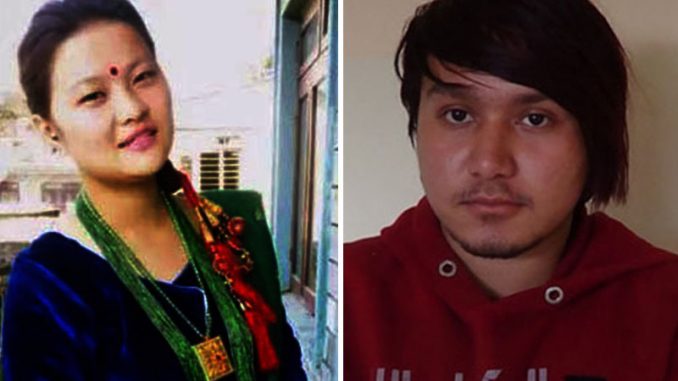 Pokhara—District Court Kaski convicted Kritan Khadgi aka Satish and slapped life sentence for his involvement in the raping and killing of Neha Pun, on Sunday. The bench of justice Rama Nath Paudel issued a verdict of all property seizure of Satish and life time imprisonment for his hand in killing of Neha Pun. He was also slapped for five years imprisonment for raping her.
A case against Satish was filed on Fagun 15 of 2072 BS and he was in judiciary custody. Neha Pun aka Yoruna who had been working in Smile Cafe of New Road Pokhara was found dead near his house at Naya Gaun of Pokhara on Magh 19 of 2072 BS. A day before on Magh 18, Neha was pillion rider on Satish motorbike to reach her house but latter proposed former to go to Lakeside and to have intercourse but Neha refused that and Satish attacked her by his helmet.
Actress of Magar movie, Neha then was tried to rape by Satish as she was lying in the ground following the blow of helmet. But he fled following the seen of blood mark in her head. As per the court he should wage 25 years in jail.