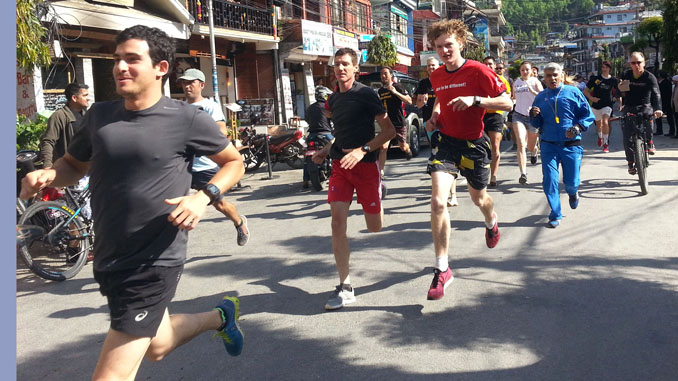 Pokhara—Wiel from Nederland became champion of the Run for Fun—tourist race, organized under 15th Fewa New Year Festival being hosted by Paschimanchal Hotel Association Pokhara (PHAP).
At the same time Jorn Van from same nation and Tom Woods from UK secured the position of first runner up and second runner up respectively. Similarly, Phillipa Williams from UK, Jenella Bernett from same nation and Amelie Sparfel from France became first, second and third respectively in female category assessment.
A total of 80 participants took part in the championship that was sponsored by Buddha Air, Yeti Air, Pokhara Paragliding and Greenline Tours. Pokhara Kathmandu flight ticket was given to champions. Similarly, first runner up got paragliding ticket while third was given Pokhara-Kathmandu deluxe bus ticket. They all also got token of love and cocktail dinner in Busy Bee Café Lakeside, informed program coordinator Anil Singh.
Pokhara Tourism Council Chairman Kedar Nath Sharma, PHAP Chairman Bikal Tulachan, PHAP IPP Bharat Raj Parajuli, PHAP advisor Govinda Raj Pahari, general secretary Ganesh Raj Pahari and Buddha Air Pokhara station manager Gautam Baral distributed prizes to the winners.
The race took place from Hallan Chok to Fishtail gate of Lakeside and prize distribution ceremony was organized at Komagane Park which is the venue of the festival that is being sponsored by Arna Beer and promoted by Nepal Tourism Board.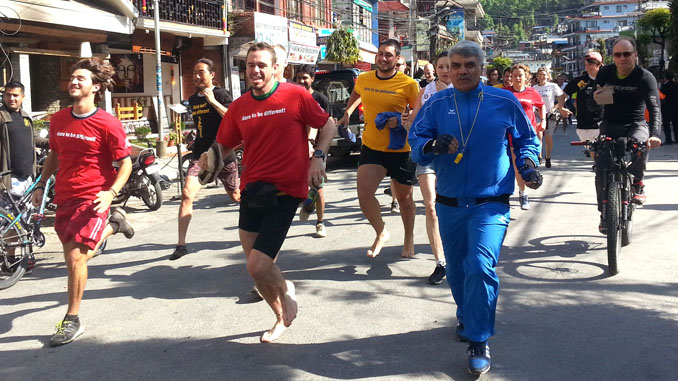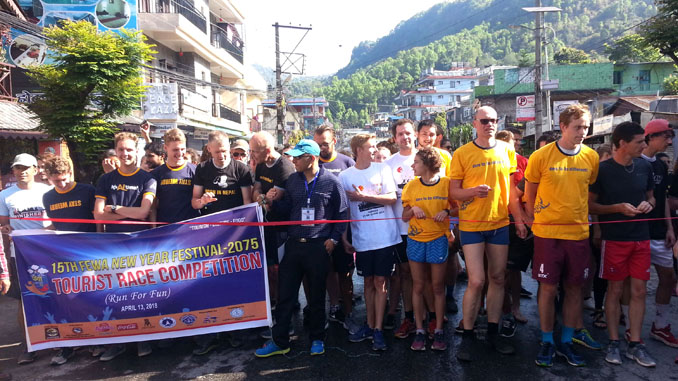 Pictures: Rup Narayan Dhakal