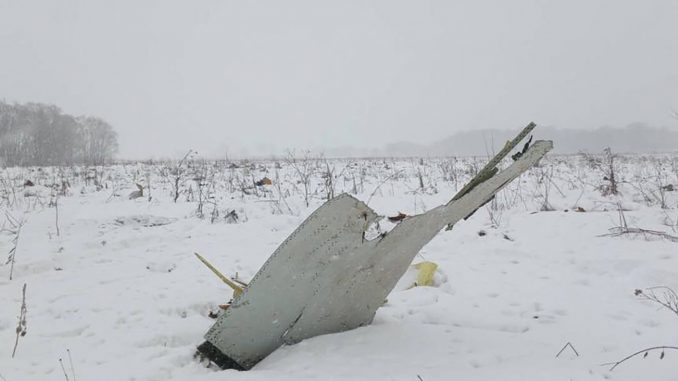 Moscow —All 71 people on board have been killed as a Russian plane crashed shortly after takeoff in the Moscow area on Sunday afternoon, international media report.
Flight 703 which was operated by Saratov Airlines was carrying 65 passengers and six crew members from Domodedovo Airport to Orsk before it crashed down near the village of Argunovo, some 50 miles southeast of Moscow, the Sputnik news agency writes.
The dispersed wreckage and body parts of the passengers have been found near crash site called Stepanovskoe village. Earleir, the Russian aviation authority, Rosaviatsia, confirmed that the plane, an AN-148 aircraft, departed at 2:21 p.m. from Domodedovo Airport for Orsk — about 1,000 miles southeast of Moscow — and vanished from radar shortly after its take off.