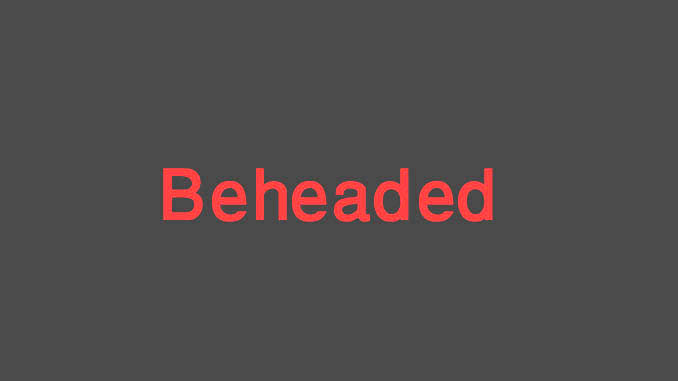 Hetauda—Three persons have been beheaded in Makawanpur on Tuesday evening. Suman Baraili, 32 of Manahari- 7 blew his knife indiscriminately over his neighbors at Samil Danda of same local level. Suman allegedly kill his friend Sita Ram Dhital, 52, Sita Ram's son Sudip Dhital, 16 and Jit Bahadur Blon.
On Tuesday evening, after completing house chores, Sita Ram went Suman's house and started to suggest to stay home and do house works as Suman sometime goes disappeared from his village and speaks whatever he likes. At a time when Sita Ram was talking to Suman, latter was saying that he was called by goddess Churiyamai.
At the same time Suman came out of his home and beheaded his friend Sita Ram in house yard. As Sita Ram's son came at the site seeing his father was beheaded, Suman repeated same action on his friend's son Sudip. Then he came to the street with bare knife, terrorizing the villagers. Villagers started to run farer but when Suman met one of villagers Jit Bahadur he beheaded him.
Later, villagers called police however Suman was offensively presenting himself as police came, but one of the villagers fell down him with stone pelting. Now Baraili who is said to be mentally disorder is in police custody and the incident is being investigated by police.