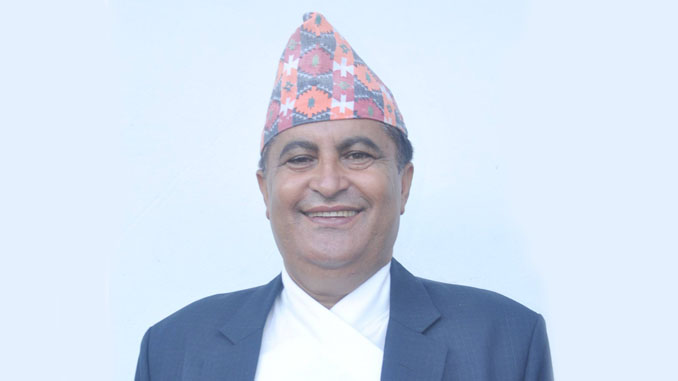 Pokhara—Krishna Hari Bhandari has been elected as a chairman of Lekhnath Chamber of Commerce and Industry (LCCI) in Kaski on Sunday. Defeating his nearest rival Engineer Basanta Mohan Bhattarai with difference of 507 votes, Bhandari became the head of the LCCI for two years of tenure.
Bhadari was the first vice chairman in former executive body. According to Election Commissioner Khagendra Raj Acharya, the election was held under the 11th convention of LCCI. Bhandari bagged 824 votes while his rival Bhattarai 317. A total of 32 candidates vied for different 17 posts of LCCI.
At the same time Balram Dhakal was elected as senior vice chairman and Chhatradhar Atreya in first vice chairman. Similarly, Binod Kumar Shrestha in second vice chairman, Bharat Kumar Adhikari in general secretary, Gopi Chandra Bastola in deputy general secretary and Rajendra Ojha in treasurer were also remained victorious in the election.
Januka Adhikari and Radha Sapkota were elected in woman member. Meanwhile, Upendra Raj Subedi, Ramji Paudel, Menuka Shrestha, Bharat Raj Ojha, Saroj Raj Adhikari, Bhim Bahadur Nepali Kaila, Shiva Prasad Bhandari and Dhiraj Kumar Sherestha were elected in a member of open category.
Earlier, Shailendra Mohan Bhattarai and Prashanta Raj Dhamala were unanimously elected in institutional and associate category respectively. Elected chairman would nominate three members in executive committee and immediate past president would also be included in the body. A total of 1157 voters took part in election  out of eligible 1255 voters.