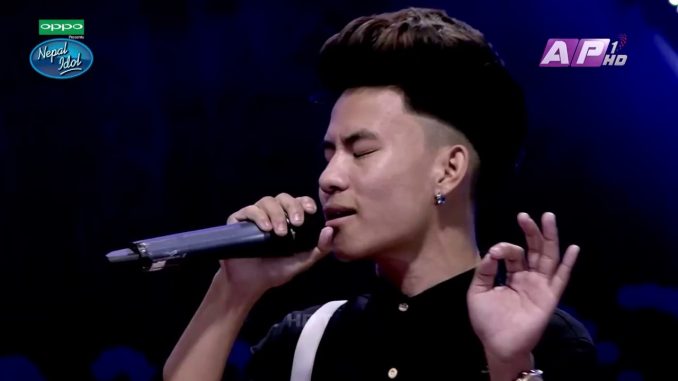 Pokhara—Buddha Lama from touristy town Pokhara has won the title of first Nepal Idol this morning. Getting the more than 50 percent of total votes for all three finalists, Lama grabbed the title in a Grand Finale held at Qatar of Doha.
According to organizer AP 1 television, Lama bagged 4,48,45,263 while first runner up Nishan Bhattarai of Urlabari got 3,50,86,223 votes. Similarly, second runner up Pratap Das of Jharuwarashi Lalitpur was given 1,32,51,849 votes. The votes were given by SMS and an a mobile application from across the globe. The vote difference between Lama and Bhattrai remained 97,59,040.
Winner Lama received 2 million rupees including a Mahindra KUV 100 car. He also got a contract of Rs 1.5 million. Likewise, Nishan got 1.5 million rupees while Das got 1 million cash as prize. Popular Nepali comedians Madan Krishna Shrestha and Hari Bansha Acharya handed over the prize money to winner Lama in the program.