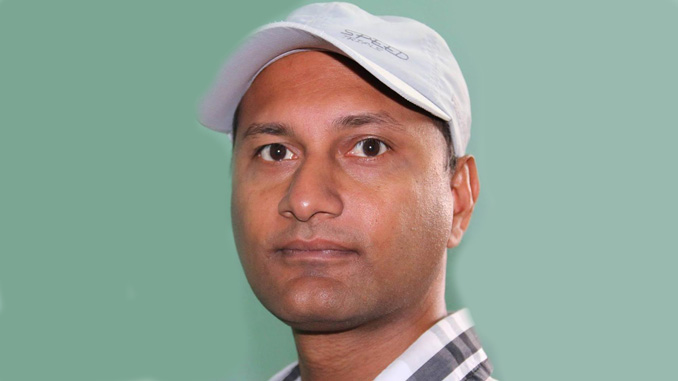 By Rup Narayan Dhakal–This is not an uncommon to ask a newsman in Nepal- which political party's journalist are you? It is because, there are dozens of political parties in Nepal and most of them have their own journalist wing too. Even majority of journalists boast to announce that they believe in a certain political party and they even take part in most of the public meetings of the political parties they believe in. Some of the journalists are even the central committee or politburo member of certain political parties in Nepal.
In this connection, the Federation of Nepali Journalists (FNJ), an umbrella organization of 15,000 Nepali journalists has just concluded its 25th General Convention in Kathmadu few days before. The convention elected new executive body for upcoming tenure in such a way that journalists vied for the posts representing certain committees that are the media wings of political parties. This time, an alliance between two journalist committees close to ruling Nepali Congress and CPN-MC swiped almost all the vital posts defeating the candidates of Press Chautari close to CPN-UML. This is still not a surprising factor to vie election remaining close to any political parties in Nepal. But it is very bad practice for independent journalism and people's right to information relating fact and reality.
The executives who were elected from the blessing of specific political parties can never work for the development and well-being of journalists. They continue their efforts for the development of political parties they follow. So, this situation is very ironic for the journalists and people who believe in free, fair and impartial journalism. A journalist could take part in general elections and could vote for the candidate he likes but doing journalism hugging a certain political parties is a kind of fraud over the independent journalism and people. How could one be a journalist who enjoys in political ideology of party rather than for engaging in fair journalism?
Talking about independent journalism, once up on a time in Kaski FNJ, a bunch of journalists who believe in certain political parties announced a so called executive body instead of organizing a legal election and general convention. Following this so called announcement of a new committee, dozens of independent journalists held a fasting strike demanding a legal convention of FNJ Kaski. Agitating journalists also reached to Kathmandu urging the election but the center executives chased them with iron rods. This was an example of authoritarian drive against independent journalism from their own umbrella organization.
So, the politics in Nepali journalism is a plague. If one vies FNJ election with independent status never gets victory. Most of the journalists who believe in certain political parties never vote for an independent candidate. This is a black and unfortunate side of Nepali journalism. Most of the journalists feel proud themselves when they find themselves in the lap of political parties instead of among the people. They even question that how could a journalist be an independent. They further advocate- journalist as a human being is a political animal and he never could be an independent. In this scenario, we few journalists in Nepal are fighting for fair and independent journalism. We will be fighting for freedom and independency for years until the journalists and journalism get right track.