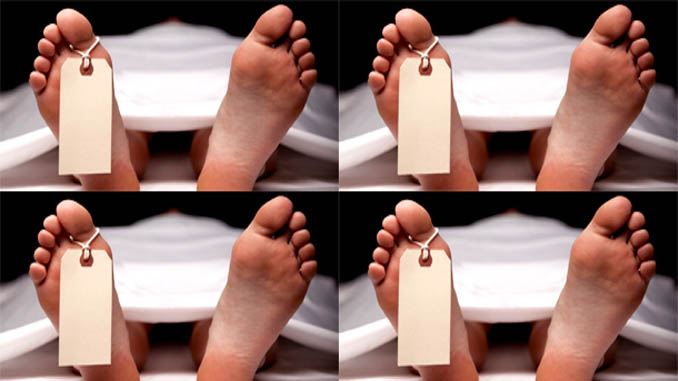 Kavre: Four members of single family were found dead in Banepa of Kavre the day before. Considering the incident is mysterious, a team of CIB including physician have reached to the incident site. Deceased are identified restaurant owner Rajaram Dahal, 32 of Gautam Bhojanalaya including his father Hari Bhakta, 65, mother Hari Maya, 60 and sister Ranjana, 25, informed District Police Office Kavre.
The lock of the shutter was unlocked by a police team as it saw broken glasses under the shutter during a regular patrolling. The team also recovered a bottle of poison from the site. Dahal family, originally from Banepa- 2 Tukucha Nala have been running that restaurant in Bus Park for more than two years, informed Kavre District SP Sahakul Thapa.
Rajaram has said to be two wives and the family often quarrel over the family matters. But the incident was supposed to be happened over the issue of daughter's marriage. Though the case is said to be suicide, police is deeply investigating the happening thinking the case is serious.