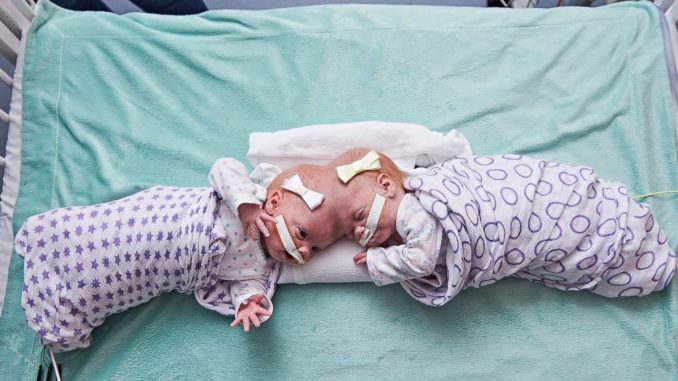 Philadelphia—A team of doctors has separated conjoined twin girls who were joined at the head, at Children's Hospital Philadelphia of USA.
According to media reports, the 11 hours long surgery was led by Drs. Gregory Heuer and Jesse Taylor. According to information, the 10-month old infants, Abby and Erin Delaney had that operation on June 7.
"Separating conjoined twins is a very complex tusk followed by a long and complicated recovery, but we are very positive for good outcome," Taylor said in a release. "Erin and Abby are having treatment in Intensive Cure Unite now.
The surgery was helped by 30 member medical team.Heather and Riley Delaney, who are the parents of those infants of North Carolina, first found out they were having conjoined twins about 11 weeks into the pregnancy in 2016.
The couple toured to CHOP when Heather Delaney was 19 weeks pregnant for an evaluation. When she was 26 weeks pregnant, Delaney remained at the hospital in the Garbose Family Special Delivery ward.