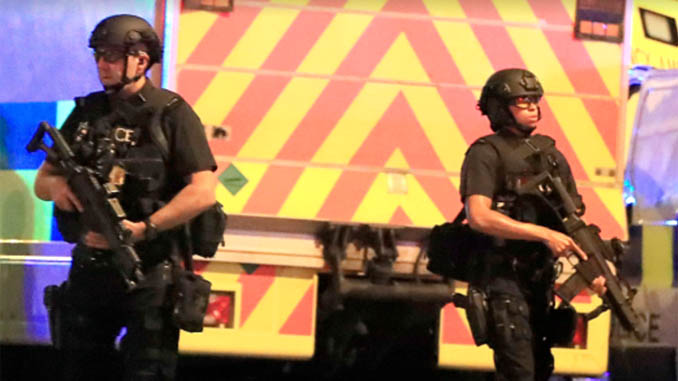 Manchester—At least 19 people were killed and more than 50 other injured in a suicide concert attack in Manchester on Monday night.
The attack that was termed an appalling suicide attack by British Prime Minister Theresa May, happened among the crowd at Manchester Arena in England, officials said.
Manchester Police said the tragedy was taken as terrorism and the incident was briefed to US President Donald Trump who is on a visit to Jerusalem. The explosion occurred outside the arena that is situated near the Manchester Victoria transit station. The concert was just finished when the exposition took place at 10.35 pm local time.