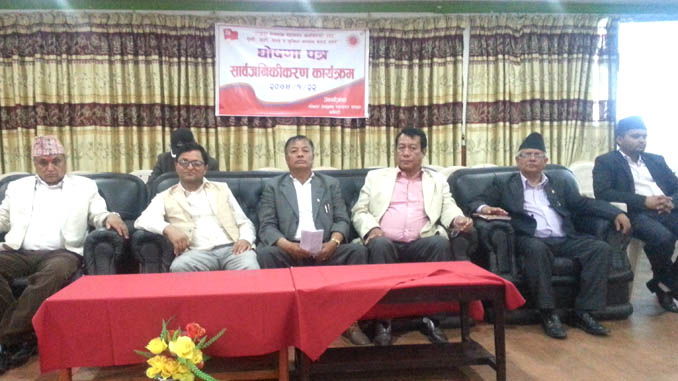 Pokhara—CPN-UML Pokhara Metropolitan City Committee has unveiled its election manifesto today in Pokhara. With a slogan- Good living standard: Prosperous Nepal, the manifesto pledges to develop Pokhara as an international town.
The party appeals the voters to vote UML for good governance, inclusiveness and employment. The party also vows to develop Pokhara as a modern and smart city.
The commitments of tourism promotion and infrastructure development are also the part of the UML urban committee manifesto. Development of bus stops, overhead bridges, cycle lanes, foot tracks, metro service and zebra crossings are also included in the manifesto.
The committee also pledges IT base e-governance, center of tourism, education, health, and recreation related issues. Conservation of language, literature, culture and art also are the part of commitment.
The issues related to disaster management, wildlife, wetlands and mines, pure drinking water, renewable energy, social security, road and transportation development, irrigation, basic healthcare services, hydro projects and high speed internet are also the commitment of the manifesto.