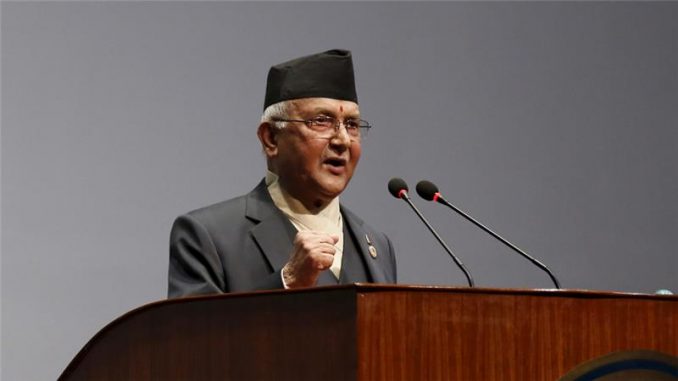 Recentfusion.com—Kathmandu: CPN-UML Chairman KP Sharma Oli Friday retreated that his party won't let the to pass the constitution amendment bill if the government tabled it in house.
Addressing a mass meeting organized by opposition 9 political parties including CPN-UML in Kathmandu, Oli termed the amendment bill an anti national. He accused the government of trying to lengthen its term instead of holding election within stipulated time.
He said that his party won't let to amend the constitution by hook or crook. He claimed that the amendment bill was registered in foreign interest. According to Oli, there would be political vacuum and crisis if the government failed to hold the election as per the constituent. He further added that the government is going ahead with bad intention.
Chairman Oli announced that his party would go to Tarai with Mechi-Mahakali campaign to aware the people. Before the mass meeting, thousands of participants took part in rallies started from 40 different locations of Kathmandu. A motorcycle rally was held yesterday to make today's program a grand success.