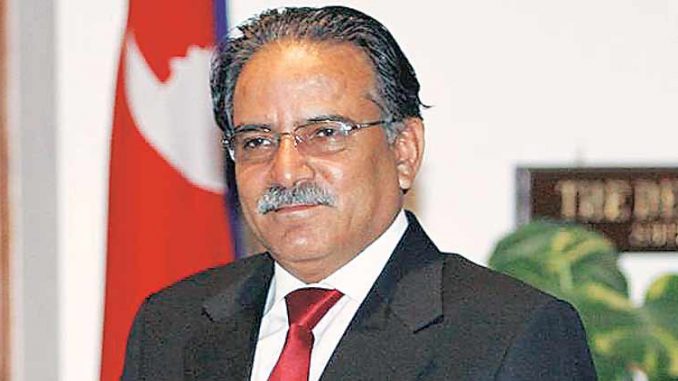 Recentfusion.com—Pokhara: Prime Minister Pushpa Kamal Dahal Prachanda Saturday expressed his hopefulness that the implementation of constitution would be happened very soon in Nepal.
Addressing a Loshar Celebration gathering in Pokhara, PM Dahal seemed hopeful in forging of national unity and consensus. Saying that he was happy seeing that there has come awareness among the people following the declaration of federal Nepal, PM Dahal added that awareness would be supportive to make Nepal a prosperous nation.
PM Dahal appreciated the contribution of Gurung people who showed their courage nationally and internationally and some of them got the Victoria Cross too. He further added that the Gurung people were the ones who have been urging for right of autonomy and self-decision.
Recalling that some of the topmost posts are occupied by Nepali women, PM Dahal assured that the Gurung will lead the nation one day. But, according to him, he is working to forge consensus among the political parties these days. "Sacrifice need to be shown for unity," PM Dahal said.
He also vowed to fight for the rights of Madhesi, Janajatis and marginalized people till his last breath. Meanwhile, he also retreated that the demands of Madheshi need to be addressed to way out the political deadlock.