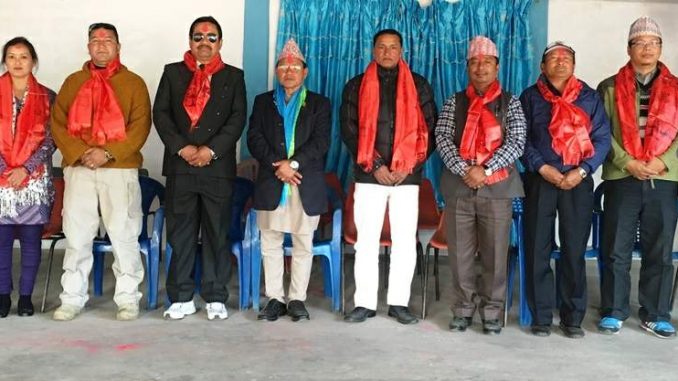 Recentfusion.com—Pokhara: Captain Fam Bahadur Shahi has been elected as a new president of Nepal Thakuri Sangam Pariwar (NTSP) Kaski in Pokhara on Friday.
Likewise, the 8th district convention elected Captain Netra Bahadur Shahi and Sher Bahadur Uchchai in vice president of NTSP Kaski. The convention has also given the responsibility to Ram Bahadur Hamal in secretary, Captain Yam Bahadur Hamal in treasure and Nabin Shahi in joint secretary.
Similarly, Yam Bahadur Shahi, Jagraj Chand, Lal Bahadur Shahi and Sita Sen have been selected in executive member in NTSP. The remaining executives are to be nominated by the existing committee.
Speaking in a gathering, newly elected president Shahi vowed to work for the wellbeing of NTSP. He also said that he would cooperate with other ethinical organizations for the sake of social harmony among the people.
NTSP chief conserver Major Toya Bahadur Chand, Thakuri Samaj Mahasangh Nepal's senior vice president Khim Bahadur Shahi, immediate past President Nur Bahadur Hamal, Thakuri Mahila Samaj Kaski president Karuna Hamal expressed their views during the convention.
The election committee led by NTSP Chief Advisor Ishwor Bahadur Hamal carried out the election to elect a new committee. He was assisted by Captain Khadka Bahadur Shahi and Ashil Kumar Shai.