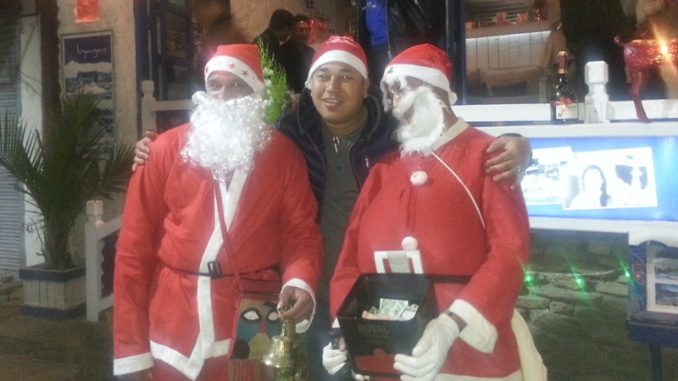 Recentfusion.com—Pokhara: Christmas is being marked across the globe today. This day is biggest day for the People who believe in Jesus Christ. Even in Nepal, scores of people are celebrating the Christmas.
The tourist points of Kathmandu and Pokhara are full of visitors. Pokhara which is a one of the major tourist destinations of Nepal is welcoming thousands of tourists who are also marking the Christmas day. Dance parties, concerts and musical shows have been organized targeting the Christmas Eve and Christmas day.
Hundred of visitors could be seen walking in the street of Lakeside disguising themselves as Santa Claus. Most of the hotels and restaurants have decorated their surroundings with lights and Christmas tree.
Nepal Government had already announced public holiday on the occasion of Christmas. Giving a holy speech in Vatican, Pope Francis said on Saturday that Christmas had been "taken hostage" by moder materialism that according him puts God in the shadows and blinds.