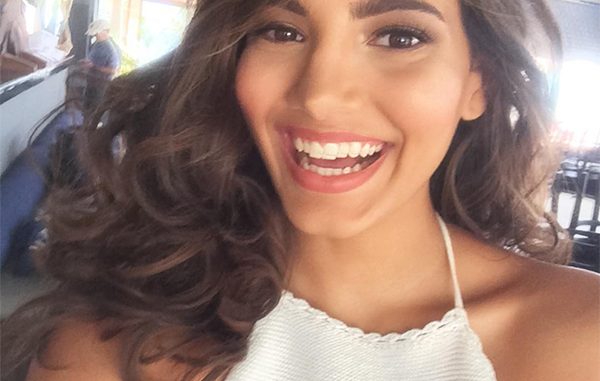 Recentfusion.com–Washington: The 19-year-old law and communications student Miss Puerto Rico's Stephanie Del Valle has been crowned Miss World 2016 on Sunday.
The 66th edition of the pageant was held in United States where she got top prize. She said that the victory as Miss World was an "honor and a great responsibility" to represent her country. Stephanie is fluent in English, Spanish and French, and hopes to widen her career while breaking into the glamour industry!
Yaritza Miguelina Reyes Ramirez of the Dominican Republic became first runner up and second runner-up Natasha Mannuela from Indonesia. Evelyn Njambi Thungu from Kenya and Catriona Elisa Gray from the Philippines were among the top 5 finalists. Contestants from more than 100 countries vie for Miss World happened at National Harbor near Washington, D.C.