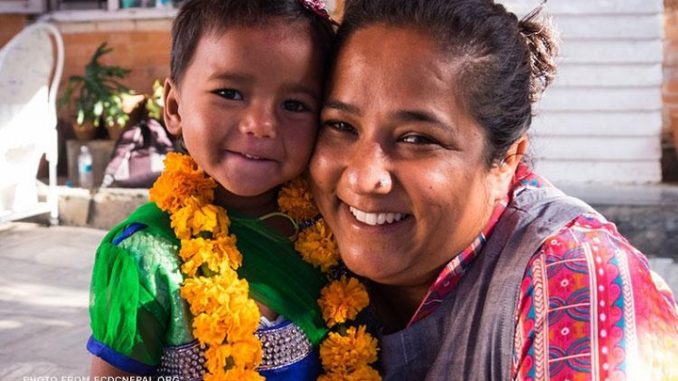 Recentfusion.com—Pokhara: Former CNN Hero and Nepali social worker Pushpa Basnet has been announced CNN Superhero on Monday.
On the occasion of the 10th anniversary of the CNN Heroes campaign, she was delcared the winner by the CNN. Along with her victory, she received a cash prize of USD 50,000 from that global television giant.
 Basnet, who has been directly doing the exemplary work by giving shelter to the children compelled to live with their convicted parents in prison, was nominated for CNN Superhero title along with Robin Lim, Liz McCartney, Efren Peñaflorida and Chad Pregracke.
Basnet formed Early Childhood Development Centre (ECDC) at Budhanilkantha to give accommodation including education to the children of convicted parents. She is also a CNN Hero of 2012. In the declaring event, she said- Wow! This is an amazing night. Thank you everyone who voted for me. Especially the CNN team and the Heroes Team and everyone, thank you for making my dream into a reality.
The most important thing is that you need to believe in yourself and have passion. And, I think failure is the success of your life and that's mine. Thank you!