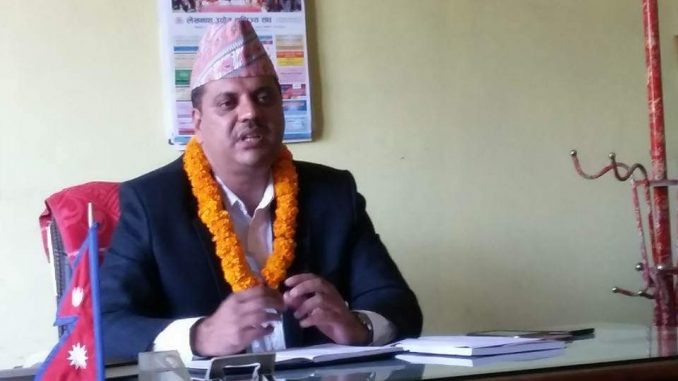 Recentfusion.com—Pokhara: Pokhara Sub-Metropolitan City Office and Lekhnath Municipality Office (LMO) Chief Executive Officer Naba Raj Dhungana directed his official staffers to stop the plotting of the lands in Lekhnath area today.
Saying that the land plotting is one of the major causes of ugliness of Lekhnath, CEO Dhungana also directed his staffers to avail the record of mismanaged plotting in Lekhnath within a week.
He accused real-estate entrepreneurs and their agents of plotting the land wherever they like working as engineer, surveyor and overseer themselves. So, CEO Dungana ordered the staffers to organize a meeting with real estate entrepreneurs and their agents within a week.
He also asked his staffers to stop the house map passing in the land which is plotted unlike land development plan of municipality office. He warned of real estate entrepreneurs of required punishment as per the law by writing to Chief District Officer of Kaski if they breach the government rules and directives.
He stressed on the programs and plans which were passed by the council of municipality last year. Informing that he is the inhabitant as well as the service taker of Lekhnath, CEO Dhungana stressed on effective implementation of programs and planning. As per the information, more than 70 plotting areas have been developed in Lekhnath in recent one year and they hardly met the criteria as per the recent rule.