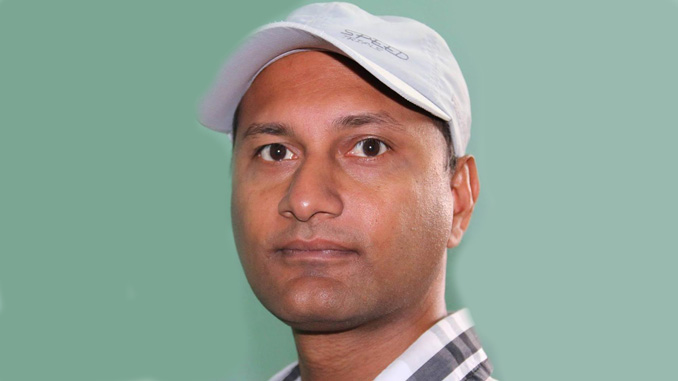 By Rup Narayan Dhakal: After a concept of greater Pokhara- incorporating Lekhnath Municipality into Pokhara Sub-Metropolitan City, there is surfaced a debate of merging those two cities to make a metrocity. The concept sounds good when we see in surface but the core interest behind this plot is very dangerous especially from the angle of Lekhnath Municipality.
When the people from Pokhara and Lekhanath themselves are not interested in merger of those two cities for whatever the reason, why do a small bunch of self group fueling for that concept of merger only between those two cities rather than the merger among one of those cities and other village development committee to develop a metrocity?
If we see from another angle, Lekhnath has fewer degree of interest of merging than the Pokhara. So, here we apparently can say that the Pokhara isn't directly urging for merger however it won't mind to merge Lekhnath into former.
A bunch of people who always enjoying the shadow of Pokhara on Lekhnath, who wish to use the land and the natural resources of Lekhnath for their vested interest and who wish to finish the potentialities of Lekhnath to shine the brand of Pokhara, are lobbing to wipe out the existence of Lekhnath Municipality forever. Some may have even positive intention over that concept but the ground reality of Lekhnath is different than the intention of that kind of people and group.
I have been living in Pokhara for more than two decades and love Pokhara as I love to Lekhnath, but we should develop our cities basing on the interest of the local people living in respective cities. We are now in the phase of constitution implementation. And, we have a responsibility of holding three elections within forthcoming 15.5 months as stipulated by constitution. The situation is that before few months of election, local body restructuring process must be concluded.
In the context of local body restructuring, the Local Body Restructuring Technical Assistance Committee had also proposed the concept of metrocity merging Pokhara and Lekhnath. Most of the political parties' leaders verbally accepted that concept but it finally was not included into the draft report of that committee. It is because everybody knows the aspiration of people from Lekhanth and even political leadership know that very well. So, it's not that the issue is not been going ahead because of the conflict of interests but it's because of the people from Lekhnath.
So, I don't see the interest of political parties and some other groups for not forwarding the concept of merger between two cities because the people from Lekhnath themselves totally are not interested to that concept.
I also see very slim chance of merger between those two cities. If we would like to really merger between two cities, we must be ready to accept certain conditions. The name of metrocity should start from Lekhnath, 50 percent of head offices of various ministries of Province IV should be established in Lekhnath and certain infrastructures like buspark, landfill site, hospitals, stadium, auditorium, slaughtering house, should be in priorities to establish in Lekhnath for certain few years.
In the same context, few days ago, Urban Development Minister Arjun Narsingh KC also announced a concept of Pokhara Valley Unified Development Authority (PVUDA) including Lekhnath Municipality. If that concept floated by minister KC is implemented, people from Lekhnath should be aware in the case of budget allocation and appointment of PVUDA officials.
So, Lekhnath itself is a potential city for the future of its people. Lekhnath itself can be a prosperous metrocity incorporating its neighboring village development committees. Lekhnath however can't be biased as it's a southern gateway to Pokhara but the city would like to walk together to Pokhara for the development of own territories and people.