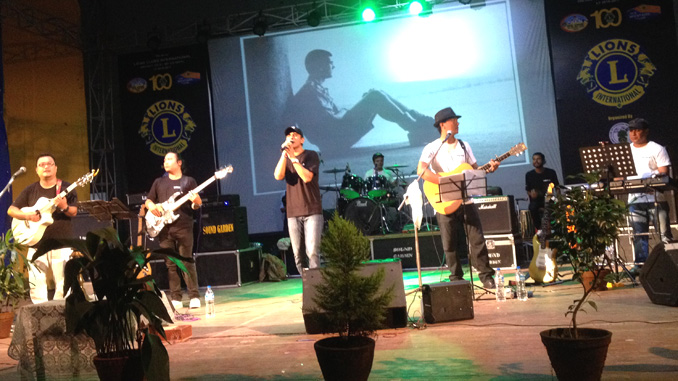 Recentfusion.com–Pokhara: Pokhara base Kandara band performed after 18 years at Pokhara City Hall on Monday.
Kandara's main vocalist Bivek Shrestha appeared nostalgic for few minutes as he recalled his past during a live concert. He sang all total 18 songs including Kandara's newly released Malai Lagchha Pyaro..from their recent album Bhedi Gothaima.
He also remembered the moments that he passed composing the various songs for his band. Lions Club of Pokhara Srijana Chautari and Lions Club of Pokhara Metro City jointly launched that show that was co-operated by Sangeet Samasya Samadhan.
Kandara will come up such live show in various 17 places of Nepal. The income of the concert would go for helpless children, informed Bina Gurung, program coordinator.