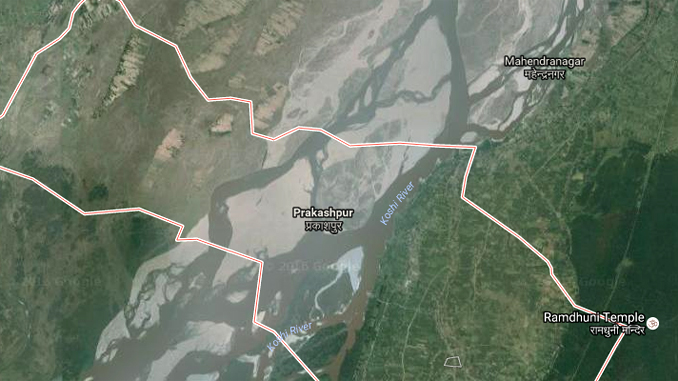 Recentfusion.com—Sunsari: At least 37 people were rescued from a Saptakoshi River following a boat-capsize that happened at around 12.30 PM today.
The boat was en route to Prakashpur- 5, Rajbasha from Srilanka island of Sunsari district of Nepal. It has been said that some 45 passengers were travelling in the boat while it met with an accident however exact number of travelling passengers yet to be identified. So, it is unclear that how many of the passengers went missing.
The passengers were travelling in a overloaded boat and going to visit the temporary market in Prakashpur. The cause behind the accident is still unknown however according to SP Posh Raj Pokhrel, the boat might have missed its balance.
The search of missing passengers is undergoing. Nepal Police, Nepali Army and local people are busy in search mission.