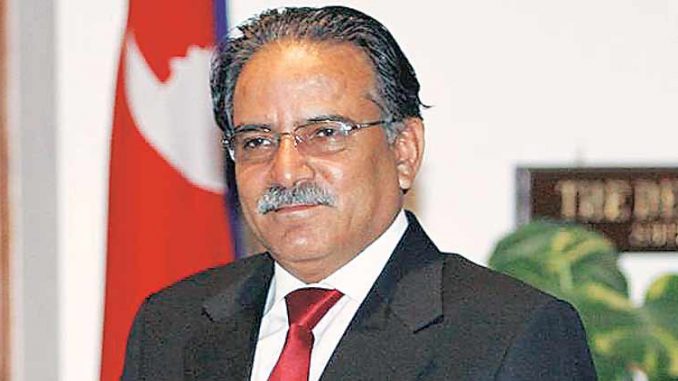 Recentfusion.com—Kathmandu: Prime Minister Pushpa Kamal Dahal Prachanda has left for New Delhi- India in a four day state visit. He will reside in Ratrapati Bhavan during his India stay.
Minister for foreign affairs Prakash Sharan Mahat, Ministry of Physical Planning & Construction Ramesh Lekhak, secretaries from various ministries, officers, entrepreneurs and journalists are included in the visit team. Dahal also accompanied by his wife Sita.
PM Prachanda who left for Delhi by Nepal Airlines plane at 11 am, will be busy in various high level meetings in New Delhi during his visit. According to PM press adviser Govinda Acharya, PM Dahal's team is scheduled to join a lunching program organized by Embassy of Nepal in New Delhi this afternoon.
PM Prachanda had informed about his India visit to parliament yesterday and said that the visit will be focused on effective and fast implementation of the previously signed projects. He also said that the visit won't be included new projects and signings.
According to PM Prachanda, the visit will be helpful to strengthen the ties between India and Nepal. Dahal in New Delhi will call on his counterpart PM Narendra Modi on September 16 including Indian President Pranab Mukherjee. Dahal will return home on September 18.