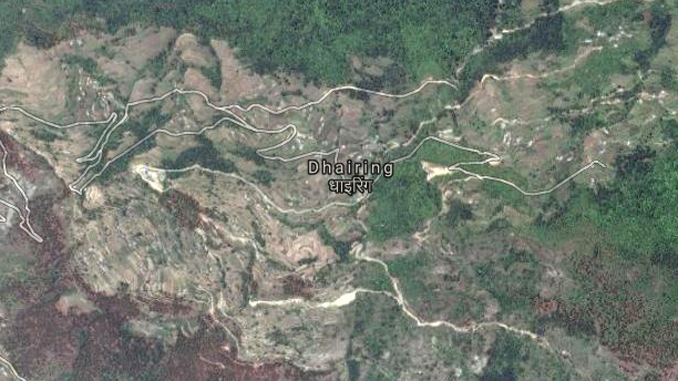 Recentfusion.com—Pokhara: At least three persons were killed wounding 7 as a jeep veered off the road in Dhairing village development committee- 3 in northern Parbat of Nepal on Saturday.
According to District Police Office Parbat, the jeep with a name plate Ga 1 Ja 5102 was en route to Milan Chok of Dhairing from Thotneri of Salija village development committee of Parbat district. Ram Maya Damai 50, from Beni- 4,  Myagdi was killed in spot. Dil Kumari Budhathoki 30, from Rivan vdc- 9, Kaski and Hari Maya Pun 60 from same area lost their lives while treating in district hospital Myagdi.
Seriously injured Amrita Pun 14 from Rivan- 9, Kaski was taken to Pokhara for treatment and other injured were being treated in Myagdi District Hospital. Driver Rim Bahadur Fagami has been taken into custody by Police. Police suspect the break fail behind the cause of accident however detail investigation is undergoing.