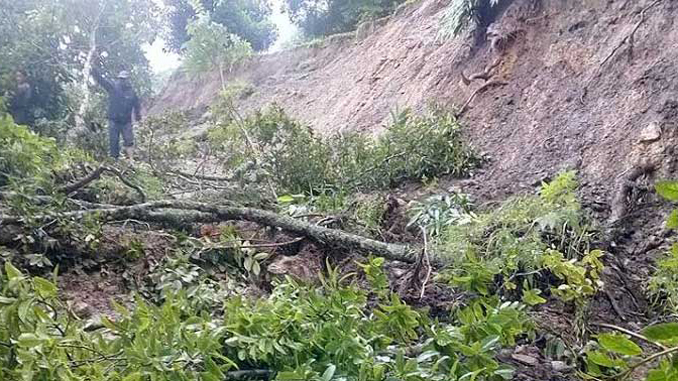 Recentfusion.com—Taplejung: At least four persons were killed as mudslide buried houses in Nepal's far northeast district Taplejung last night.
Three of deceased were from a single family. According to District Police Office Taplejung, mudslide buried dozens of houses.  Dil Kumari Palungwa of Taplejung municipality- 8 was killed in mudslide and her injured sister Krishna Kumari was taken to District Hospital Taplejung. Likewise Bimal Magar, her sons Manoj and Lalit from Taplejung municipality- 2 also lost their life in mudslide.
According to police, 11 houses situated in coffee house settlement of district headquarter are in high risk of mudslide. Chief District Officer Chakrapani Pandey informed that the final report of property loss is due to be filed. Nepali Army, Nepal Police and Armed Police Force personnel are busy in search and rescue operation.