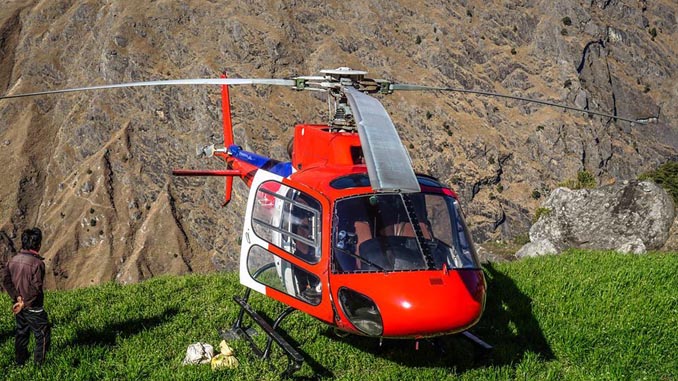 Recentfusion.com–Pokhara: Seven people on board were killed as a Fishtail Air chopper 9N-AKA crashed in Nuwakot near Nepal's capital Kathmandu.
The ill fated chopper had taken off from Sardibas-8 Filim of Gorkha district carrying an infant patient to Kathmandu but it met an accident in Betini's cliff site of Madanpur Village Development Committee- 9, Nuwakot.
Captain Ranjan Limbu, Kitman Limbu, Agyani Gurung, Laxmi Gurung, Nisha Tamang, Priti Gurung and her five day's infant son were killed in the crash, informed Nepal Police. According to Nuwako'ts Chief District Officer Bishnu Parsad Pokhrel, the dead bodies are scattered in accident site.
The chopper took off at 12.10 PM and lost the contact at around 12.35.  Local people informed about the accident as they saw a blaze in the dense forest.  Following that information, a team of Nepal Police, Nepal army and locals moved to accident site to collect and bring them to Kathmandu.