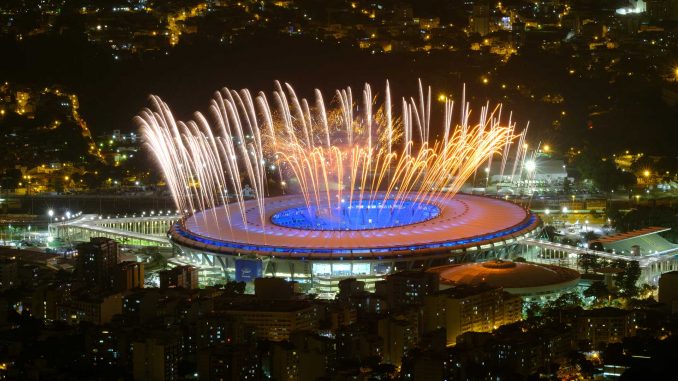 Recentfusion.com—Rio de Janerio: The 31st summer Rio 2016 Olympics kicked off in Rio de Janerio of Brazil on Saturday. Organizing a glittering ceremony, Brazil presented its cultural and ethnic diversification.
Players from 206 countries and their respective national flags took part in a parade held in Marakana Stadium with 76,000 onlookers. Nepali female judoka Phupu Lhamu Khatri held Nepali flag to march in the stadium. A 10 players' separate team of refugee has also been included for the first time in this Olympics that was inaugurated by former long-distance runner Vanderlei de Lima.
All total 10293 players from 206 are participating in this Olympics included 28 games in 306 different categories. South African country Brazil is hosting this 17 day long game for the first time in the 112 year history of Olympics that include 308 gold medals this time. Ban Ki-moon, Secretary General of United Nations also presented in the opening ceremony.