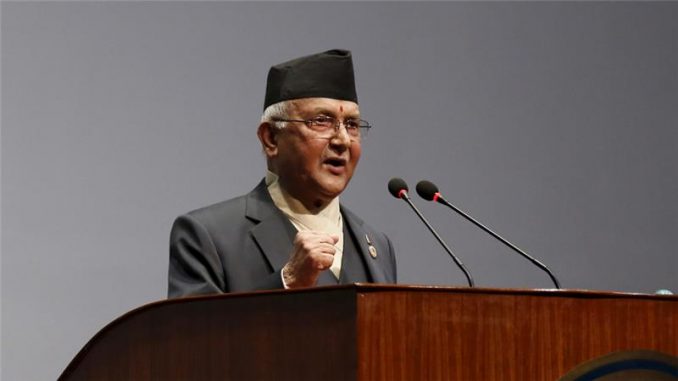 Recentfusion.com–Kathmandu: Prime Minister KP Sharma Oli has resigned from his post. He was addressing legislative parliament after submitting his resignation to President Bidhay Devi Bhandari. President Bhandari endorsed his resignation.
 In his about 2 hour long address, he recalled his tasked done his term. He also accused Nepali Congress and CPN Maoist Center of tabling no trust motion against him in spite of the good works of the government.
Oli said that his government faced Indian embargo and solved it, made good relationship with China and India and started the tasks of reconstruction in the earthquake hit area. He also added that the no-trust motion against him is a normal process in democracy.