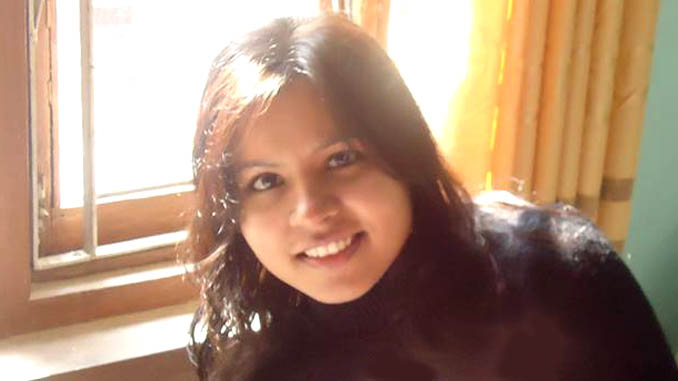 By Ritika Prasai–Introduction: According to the International Labour Organization (ILO), the concept of decent work embodies the aspirations of people in their working lives. It involves opportunities for productive work that delivers a fair income, security in the workplace and social protection for families; good prospects for personal development and social integration; freedom for people to express their concerns and to organize and participate in the decisions that affect their lives; and equality of opportunity and treatment for all women and men. Promoting decent rural employment is not only about creating new jobs and increasing the productivity of existing ones. It is also about addressing the whole range of decent‐work deficits people face in rural areas.  Decent work agenda is summarized in four strategic pillars: Employment creation and enterprise development, social protection, standards and right at work; and the governance and social dialogue.
We know forest contribute to food and nutrition security in many ways: According to the World Bank (2004), forests provide supports to 90 percent of the world's 1.2 billion poorest people and to nearly half of the 2.8 billion people who live on US$2 or less per day. Therefore, improving income and job opportunities through decent employment and entrepreneurship development in forestry can make a significant contribution to the well-being and food security of some of the world's poorest people (Blomback and Poschen,2003; FAO,2011a;Angelsen and Wunder,2003).  More than 1.6 billion people depend on forests for their livelihood. Forests also provide jobs, staple and supplemental foods, fuel for cooking and for daily energy needs. Forage, building materials, and pharmaceuticals derived from plants (Byron and Arnold, 1995; FAO,2009,2011a;Trossero,2002)
Therefore decent employment in forestry is a key to improving food security and nutrition for millions of people who rely on forests for their livelihoods. A sustainable approach should look not only at creating more quality jobs in forestry but also at upgrading existing ones. More and better jobs in forestry will ensure  increased employment opportunities, higher incomes and productivity, and safer and more stable working conditions. This, in turn, will contribute to improving the availability and securing stable access to adequate and nutritious food.
Overview of employment in forestry sector of Nepal: Employment in forestry is usually characterized by pervasive decent-work deficits in Nepal. Poor people are often the most disadvantaged. They face significant challenges in accessing gainful and remunerative employment and entrepreneurial opportunities. Moreover, majority of people employed in forestry lack adequate skills and qualification because, training opportunities for forest workers are limited or non -existent. When available, training and skills development are often available only to high level positions such as managers and supervisors, while the need for training to improve the productivity, occupational safety and healthy business and marketing skills of unskilled and semi-skilled workers is generally neglected .Hence, the participation of youth in forestry is declining day by day. Prevailing employment and entrepreneurial opportunities in the sector are often characterized by low pay and profitably, harsh working conditions and physically demanding tasks, youth seem to lack motivation to work in forestry, even in more skilled positions.
 Most of the studies reveal that most forestry jobs don't provide sufficient levels of income to ensure access to adequate and nutritious food. The wage levels for forest-based employment are generally below the average of other sectors, especially in developing countries, like Nepal and are usually close to the minimum wage.  While SMFEs constitute the large majority of enterprises in the forest sector, the quality of jobs they generate is relatively low. SMFEs are often highly informal, volatile and fragmented. They exhibit low productivity, difficulties in benefitting from economies of scale, and a high risk of failure within the first three years. SMFEs tend to be poorly integrated in markets, and their potential value is hindered by limited access to financial services, managerial and organizational weakness unclear.
The other important cause for the decreasing interest in forestry employment is that work in forestry is highly hazardous and workers are often exposed to poor OSH conditions. Forestry work, particularly logging is among the most dangerous occupations, with a high incidence of fatal and non-fatal accidents. Workers are exposed to heavy physical workloads, hazardous chemicals, extreme weather conditions and high levels of noise and vibration.
Gender inequalities in forestry prevent women from fully benefitting from gainful and productive employment. Women are mainly engaged in informal activities and often undertake tedious tasks and occupations requiring attention and precision (Ackerknecht, 2010).  Women are underrepresented in management and decision-making and therefore more challenges than men in advocating for their rights. Women receive comparably lower wages and tend to be trapped in low-status and low-paid work.
Despite above obstacles and hindrances,   forestry sector of Nepal is making some glorious achievement. According to recent study, about 44.79% (Unpublished data) of the country's area is covered by forest which shows the forest portion of the country is increasing. The concept of community forest has played vital part for the outcome. There are some milestones in conservation field too.  Nepal is celebrating its fourth zero rhino poaching year.  Rediscovery of some species (which were believed to be extinct from the country) have been successful for example rediscovery of Wild Yak (FON, Nepal) , bird species –Red faced liocichla (Liocichla phoenicea-Bird Education Society and Nepalese Ornithological Union) ,discovery of new  bird species  Tibetan Lark (Melanocorypha maxima-FON, Nepal) etc . Radio collaring of snow leopard has started (WWF, Nepal) to have impactful study of the species.
 Ministry of forest and soil conservation has prepared and initiated some remarkable steps. Initiation of Performance Based Incentive System on Forestry Research (Kathmandu), Inauguration of National Zoological Garden (Bhaktapur), Bar coding of remains of dead wild species,  growing  concept of Forest Control Room etc are among them. NTNC, Nepal, BCN, GPN, SMCRN etc are playing tremendous role in conservation. Still, there is a lot to be done , and a long way to go. The lack of quality training needs to be addressed to increase the level of professionalism and labor productivity in forestry. Proper training should be promoted to ensure the effective and safe use of new equipment and to meet increasing demand for higher skills.