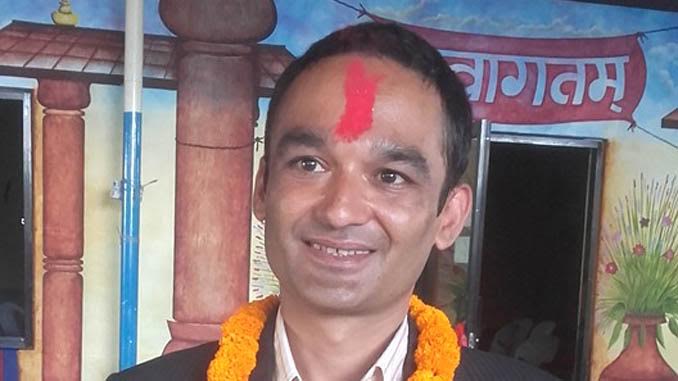 Recentfusion.com–Pokhara: Bibhu Bhusal has been unanimously elected the president of Press Center Nepal (PCN) Kaski, a journalist wing of CPN Maoist Center, on Friday.
The PCN Kaski's unity convention also selected five vice presidents- Dipak Pariyar, Sandesh Shrestha, Ghanashyam Pandey, Roshani Gurung and Bishow Subedi. Krishna Dawadi elected as a secretary and Bhim Thapa and Laxmi BK were chosen as joint secretary.
Uma Ale has been given the responsibility of treasurer. Similarly Sonia Lama, Puspa Dahal, Prakash Adhikari, Gita Rana, Bhupal Kumar Gurung, Hemraj Adhikari, Shova Baral, Binu Thapa, Sushila Chhetri, Suku Pathak and Moti Bahadur Karki were elected as member of PCN in 21 member Kaski district level executive body.