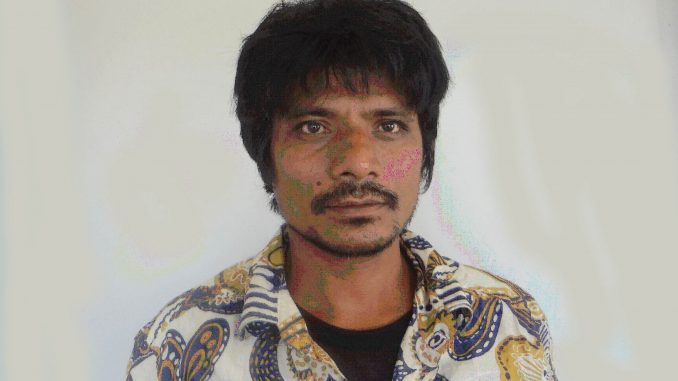 Recentfusion.com–Pokhara: District Police Office Kaski today arrested Prem Majhi aka Gopal Majhi-37 of Dhanusha District of Nepal in charge of murdering an elderly woman Purna Devi Sunar of Pokhara Sub-Metropolitan City Baidam Kaski.
Sunar's dead body was found in her Baidam house in beheaded state. According to DPO Kaski, the case is under investigation following permission of Kaski District Court.
 Preliminary investigation shows that Mr. Majhi had been working as a household helper in Sunar's house and killed her following the quarrel on money issue, informed DPO Kaski DSP Gaju Siddhi Bajracharya.